Jane Wilde's Valentine Dick Surprise
Jane Wilde looks so innocent while she's sleeping. Her boyfriend Kyle knows otherwise and he is ready to give her a morning surprise.
– Are you here, already? Jane asks while rubbing the sleep out of her eyes. She can already feel the itch growing inside her silky, warm and wet pussy.
They don't waste much time, life is too short to not fuck.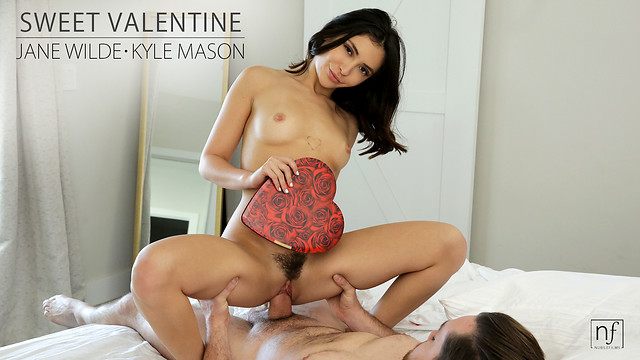 Kyle has decided that the Valentine fuck is all about Jane Wilde. He's all sensual while kissing her tender body, then he starts to lick her pussy. Jane moan's with delight when he pushes his big cock inside her, it is almost as it is bigger than usual. She soon reaches her first, of many, orgasms …
Click here to check out a massive collection of Teen HD Porn